Case Study: A Prestigious Collaboration with Toyota & NBC
NBC, in collaboration with Toyota, planned to create a sub-website dedicated to a special Tour De France event. The website's primary aim was to deliver a unique and mobile-first experience, with a strong emphasis on visual storytelling. A unique feature required was an introductory video popup for each page, providing visitors with a captivating experience before displaying the content.
"Exceptional design and functionality that truly captured the spirit of the Tour De France event. A seamless experience; we're thrilled with the results."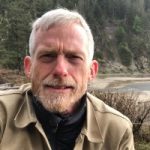 Jim Thompson
Coordinating Producer, NBC Sports Group